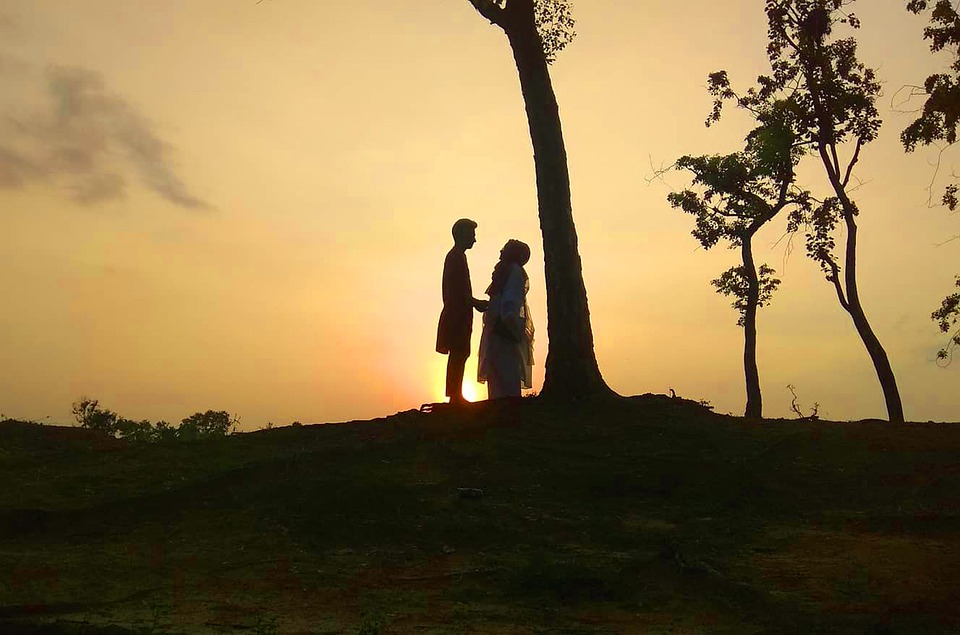 The Benefits of Marriage in Iran
For decades, research has indicated that marital status matters for individuals' risk of developing certain illnesses—such as cardiovascular disease or type 2 diabetes—and even seems to impact all-cause mortality. Researchers have long hypothesized that married individuals enjoy less stress and loneliness than do their never-married or divorced/widowed peers, and also tend to exercise better self-care. With such studies as background, scholars out of Tehran seek to better understand how well these effects translate to their own community—i.e., the impact that marital status has on the Iranian population.
The researchers open by discussing some important background for their study. "A number of studies," they write, "conducted on samples from various ethnic groups have reported that rate of all-cause and cause-specific mortality are higher among those who are unmarried, relative to their married counterparts, a relationship which is independent of various sociodemographic characteristics." "On the other hand," they continue, "the meanings of marriage, gender roles and family structure have changed considerably over the last few decades," and "[t]here are limited numbers of prospective studies assessing the associations of marital status and major health outcomes in the Middle East, namely in Iran with the fundamental demographic and cultural changes over the past several decades."
To this end, the researchers glean data from the TLGS cohort database, which followed individuals during the period of 1999 to 2014 to study various health outcomes. The final sample size was 9,737 Iranian adults, and the mean age was 47.6 years. Study participants completed a questionnaire with information on age, marital status, smoking, medication use, and history of cardiovascular disease (CVD). They also indicated if there was any family history of type 2 diabetes and "premature" CVD. "The primary exposure of interest," the researchers write, "was self-reported marital status"—married, never-married, divorced, and widowed. (Due to the small numbers of divorced and widowed men, these two categories were lumped together in this study.) "The occurrence of hypertension, T2D [type 2 diabetes], CVD and all-cause mortality during the study period were considered as outcomes."
After careful measurement and comparison using a variety of methods, the researchers came up with some surprising results. "In this population-based study," they summarize, "we found that being single in men was associated with 55% increased risk of hypertension after adjusting for traditional risk factors. . . . Furthermore, we found that relative to married men, those men in the never married group had a 2.17 times higher all-cause mortality risk (marginally significant)." So for Iranian men, it seems, as for American and European men, being unmarried is still associated with some significant health risks. This finding is in line with many other studies that have found a similar correlation between marriage status and risk of hypertension in men. The researchers write, "It has been suggested that married men have better sleep, less stress, better moods and have a more healthy diet compared with never-married men."
The results are a bit more complex for women. "Among women," the researchers continue, "widowed status was significantly associated with a 31% lower risk of T2D" after adjusting for a number of factors. The researchers speculate that as married women care for aging or ill husbands, stress and exhaustion may actually harm their own health. "Hence, women are less likely to feel stressed and more likely to feel relief after divorce or the death of a spouse, aspects which may help to explain the lower risk of T2D seen among the widowed women in our study, indicating the need for further research . . . "
Some of the researchers' findings on all-cause mortality or CVD were inconsistent with previously reported results, which the researchers attribute to a variety of causes, including smaller sample size or methodological issues. Nonetheless, their key findings remain important for those studying family structure around the globe. It should be no surprise that in Iran, as in the rest of the world, marital status matters for health and longevity.
(Azra Ramezankhani, Fereidoun Azizi, and Farzad Hadaegh, "Associations of marital status with diabetes, hypertension, cardiovascular disease and all-cause mortality: A long term follow-up study," PLoS ONE 14.4 [2019]: e0215593.)
Categories: