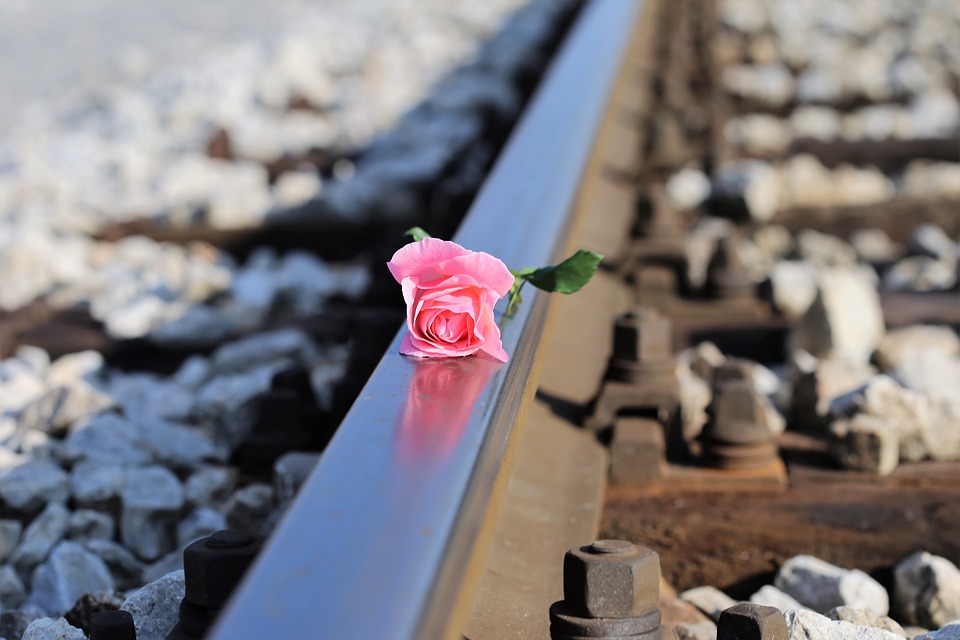 The Roots of Teen Suicide
Tuesday, April 3, 2018
The Topic: The Roots of Teen Suicide
The News Story: Teen Suicide Is Soaring
The New Research: Family Disintegration Pushes Adolescents toward Suicide in Lithuania
The News Story: Teen Suicide Is Soaring
The suicide rate among white children and teens rose a staggering 70% between 2010 and 2016, reports USA Today, and although black children and teens kill themselves far less often, the rate of such tragedy is up for them, too.
In the subtitle of the story, USA Today asks if "spotty mental health and addiction treatment share blame." Too often, the story says, mental health services are difficult to access, and parents don't catch symptoms early enough. There's also "the host of well-documented and hard to solve societal issues, including opioid-addicted parents, a polarized political environment and poverty that persists in many areas." Says Carmen Garner, an elementary art teacher and also an author, "Our students are dying because they are not equipped to handle situations created by adults—situations that leave a child feeling abandoned and with a broken heart."
What are these adult situations? The story names a few—drug-addled parents, poverty, and also the darkness of social media. But the story is oddly silent on the heartbreak of divorce and family instability, perhaps the greatest heartbreak of all for far too many children today. Research out of Lithuania may shed some light here, revealing that these "adult situations" have put many, many children at risk for suicide.
(Jayne O'Donnell and Anne Saker, "Teen suicide is soaring. Do spotty mental health and addiction treatment share blame?" USA Today, March 19, 2018.)
The New Research: Family Disintegration Pushes Adolescents toward Suicide in Lithuania
Suicide rates have skyrocketed in Lithuania in recent decades, with a particularly troubling surge in such rates among Lithuanian adolescents. Why this tragic epidemic among the young in this Baltic state? Recently completed by scholars at the Lithuanian University of Health Sciences, a new study implicates adverse trends in family life.
Though their focus is on their own country, the Lithuanian researchers begin their study troubled by the global sweep of suicide. "Statistics show that suicide is currently one of the leading causes of death among young and middle-aged people," they write, "and represents a significant public health problem worldwide." These researchers find it "extremely disturbing that this issue is becoming more and more associated with the younger age groups." As they turn to their own land, the researchers acknowledge that "Lithuania has been among the countries with the highest suicide rate for more than 20 recent years." Even with a slight downturn in twenty-first-century suicide rates in Lithuania, the researchers see reason for deep concern in 2012 data indicating that suicide still accounts for "26 and 35% of external [that is, non-biological] causes of death for all population and young people respectively."
Highlighting "adolescence [as] the time of greatest risk for the first onset of suicidal behaviors," the Lithuanian scholars suspect at the outset of their inquiry into such behaviors that the risk of suicide has increased among Lithuanian adolescents because of changes in family life that came when the country started dealing with the challenges of defining itself as a democratic, post-Soviet state. "The political and societal transition in Lithuania, like in other countries of Central and Eastern Europe," they remark, " . . . brought a painful transformation in family life: tragically declining birth rates, an increased number of divorces, [and] changes in household composition or family structure."
Underscoring the enormity of these changes, the researchers cite statistics indicating "a drastic increase in the number of extramarital births: from 7.0 in 1990 to 22.6 in 2000, and to 25.7 in 2010 per 100 births," with an attendant decline in "the proportions of children growing up in a nuclear family composed of a biological father and mother—[an] intact family." The dramatic erosion in the number of intact families shows up in the fact that in this study "only 62.8% of the total sample of [adolescents studied] were living in intact families, whereas two decades ago, in 1994, during [a parallel study], the corresponding figure was significantly greater—82.7%."
The researchers worry that the new, non-traditional family forms will prove "less able [than the intact family] to control self-destructive behaviour of the children," manifest not only in the use of tobacco, alcohol, and drugs, but also in suicidal thoughts and acts. Judging it "crucial to understand how, and under what conditions, the family structure and functioning" affect adolescents' vulnerability to self-destructive impulses, the researchers set to work analyzing data collected in 2014 from a nationally representative sample of 3,572 adolescents ages 13 to 15. The survey used to collect these data provides the researchers with "information about suicidal behaviour (stopped doing activities, considered suicide, planned suicide, and suicide attempts) and family life (family structure, quality of communication in family, parental monitoring and bonding, parenting style, family time, etc.)."
Not surprisingly, statistical analysis identifies some elements of family dynamics—including low parental emotional support, low maternal monitoring, and "authoritarian-repressive" paternal parenting—as predictors of suicidal tendencies in adolescents.
But beyond the dynamics of the family, the structure of the family looms large as a determinant of such tendencies: the data reveal that "adolescents living in a non-intact family, in comparison with adolescents from an intact family, were significantly more likely to report suicidal behaviour." More specifically, the researchers calculate that for adolescents living in non-intact families, "the odds for suicidal ideation were increased by 32–35% (p < 0.05), and the odds for attempted suicide were increased by 70% (p < 0.001)."
The researchers express no surprise at their findings identifying adolescents in non-intact family structures as a population at risk. Quite otherwise. They cite earlier research concluding, similarly, that "a broken family . . . [is] linked to the risk for [adolescents' engaging] in suicide attempts or other risk-taking behaviour." A key part of that earlier research appears in a 1997 study adducing evidence that "adolescents from single-parent and step-parent families . . . [experience] lowered self-confidence, heightened anxiety and loneliness, more depressed mood, more suicidal thoughts, and even more attempts to commit suicide than children from intact families."
The authors of the new study believe their findings prove that it is "essential to consider family-life practices in planning intervention programs for prevention of suicides among adolescents."
But clearly this new study shows that it is not just family-life practices that shield adolescents from suicidal despair. Family structure also makes a huge difference. And until many more adolescents enjoy the protection of growing up in an intact family, social workers are going to experience acute frustration in trying to design intervention programs that will actually prevent teen suicide—in Vilnius or in Vancouver.
(Source: Bryce Christensen and Nicole M. King, "New Research," The Natural Family 30.4 [2016]. Study: Apolinaras Zaborskis, Dainora Sirvyte, and Nida Zemaitiene, "Prevalence and Familial Predictors of Suicidal Behaviour among Adolescents in Lithuania: A Cross-sectional Survey 2014," BMC Public Health 16 [2016]: 554, Web.)
Categories: