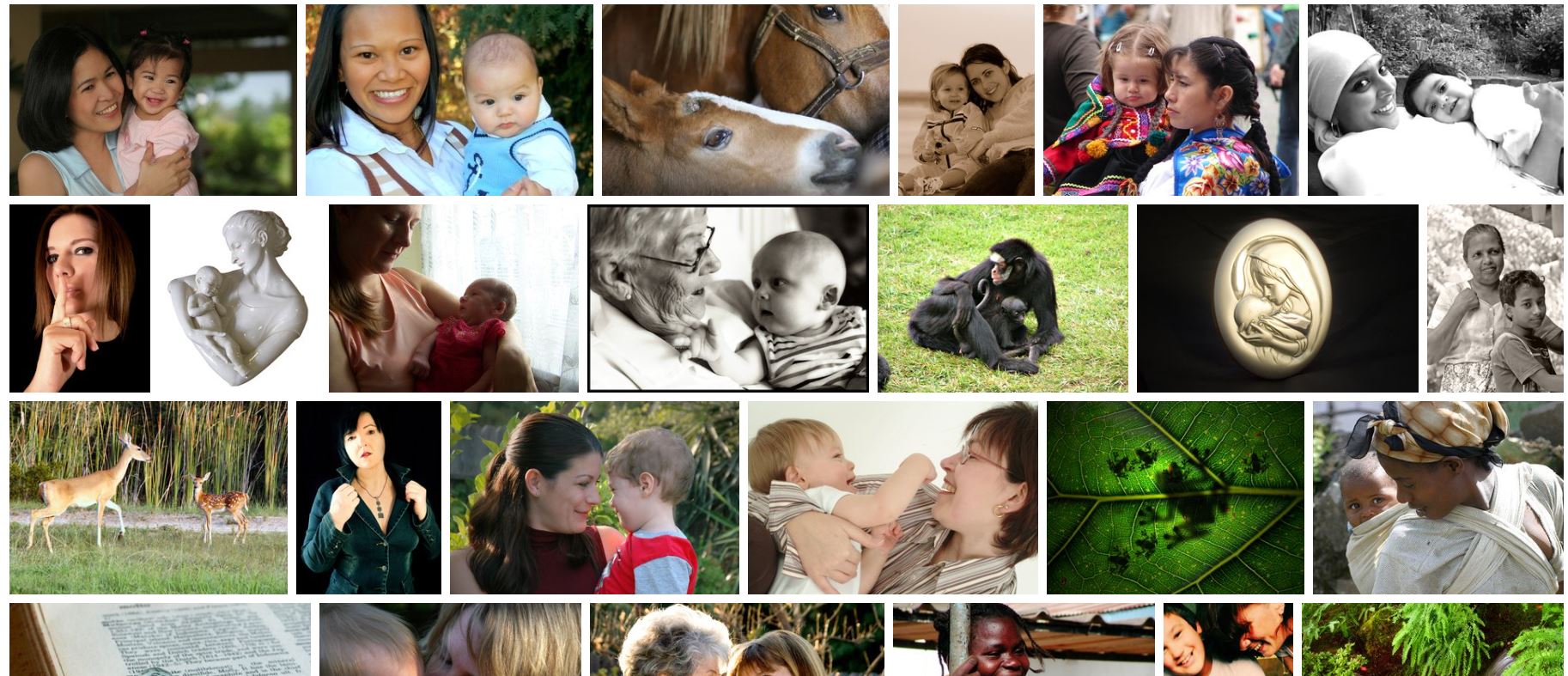 Homemakers Making a Comeback?
Tuesday, March 6, 2018
The Topic: Homemakers Making a Comeback?
The News Story: 8 Million Mothers from 150 Countries Sign Declaration
The New Research: Homemaking Mother, Mentally Happy Children
The News Story: 8 Million Mothers from 150 Countries Sign Declaration
As the world gears up for "International Women's Day"—March 8—another, much lesser known group, is preparing its own visit to Washington, D.C.
The group, "HomeMakers for America," has partnered with similar organizations around the world to gain a whopping 8 million signatures on its "Worldwide Declaration of Mothers." "It is clear that despite what the media and radical feminists would have us believe, the pink-hatted protestors do not speak for the majority of women in America—or the world," the organization said in a press release, which Breitbart reported on. Kimberly Fletcher, president of the organization, told Breitbart why the organization feels so strongly that this is their moment: "From school shootings to transgender bathrooms, feminists are on the wrong side of every issue when it comes to protecting our children and maintaining a free society. . . . Despite what feminists would have us believe, what mothers want most isn't the right to kill their own offspring, but the opportunity to be with them."
It turns out that research is on these women's side.
(Source: Penny Starr, "8 Million Mothers from 150 Countries Sign Declaration: 'The Era of Radical Feminism is Over,'" Breitbart, March 2, 2018.)
The New Research: Homemaking Mothers, Mentally Healthy Children
In a social world remade along feminist lines, those mothers who still claim the title homemaker might feel like an anachronism. They might even ask themselves, "While other women are out making money and advancing their careers, what good am I doing?" A reassuring answer to that question emerges in a study recently completed in Spain, where researchers have established that children with homemaking mothers enjoy decidedly better mental health than do children with employed mothers.
Concerned about the mental health of Spanish children, scholars affiliated with the University of Girona recently conducted a wide-ranging investigation of how maternal characteristics affect the mental well-being of their offspring. The researchers recognize that uncovering the circumstances that best protect children's mental health is a task of considerable importance given that "half of all mental-health problems begin during childhood." The researchers naturally worry about the disturbingly high global prevalence of childhood-onset mental illness: The World Health Organization now estimates that "10–20% of children and adolescents around the world suffer from mental health problems," with 4-6% of that global population suffering from "severe cases" of psychopathology. For these researchers, protecting the "healthy development and productive lives [of these children and adolescents] in the future is of special concern."
Underscoring the staggering financial costs consequent to mental illness among children and adolescents, the authors of the new study cite recently published American research finding that "in the US alone, child and adolescent mental health problems cost US $247 billion annually." Recent American research further indicates that "an improvement in the mental health of only one child can save US $140,000 over the lifetime of that child." The implications of such numbers are not lost on Girona researchers aware that "in Spain, one million children and adolescents suffered from mental health disorders in 2015."
To identify the antecedents of good and poor mental health among Spain's children, the Girona researchers examine data collected between 2006 and 2012 from over 9,100 Spanish households with at least one child ages four to fourteen. Predictably enough, these data reveal that children enjoyed better mental health when their mothers were themselves healthy, well educated, and financially secure. But one of the Girona scholars' findings vindicates the wisdom of women who have resisted the cultural tides of recent decades by choosing the domestic role of homemaker. After parsing all their data, the researchers conclude: "The risk of the child suffering from hyperactivity, behavioural problems or exhibiting negative emotional symptoms is significantly reduced when the mother is a homemaker." Even among those attached to the paid-labor force, the researchers find that "long-term unemployed mothers reduce the risk of behavioural problems [in their children]."
No wonder the authors of the new study remark, "'Homemaker' is the activity status most positively related to children's mental health."
When the researchers try to find other relevant studies to establish an interpretive context, they face a problem: "In terms of a mother's current status, the role maternal employment has on a child's mental health has scarcely been studied." Given the dramatic upsurge in maternal employment since the mid-twentieth century, this lacuna reveals much about the general indifference of academics to the well-being of children affected by a social development they did much to foster. Still, the authors of this new study did find one relevant 2008 American study reporting results "in line with" their own: comparing their findings with those of the American study, the Girona scholars remark, "We also conclude that children whose mothers spend more time at home are less likely to suffer from mental health problems."
The authors of this new study deserve high praise for exposing a benefit that at-home mothers confer upon their children, a benefit usually ignored by politically correct academics.
(Source: Bryce Christensen and Nicole M. King, "New Research," The Natural Family 31.2 [2017]. Study: Elena Arroyo-Borrell et al., "Influence Maternal Background Has on Children's Mental Health," International Journal for Equity in Health 16 [2017]: 63, Web)
Categories: